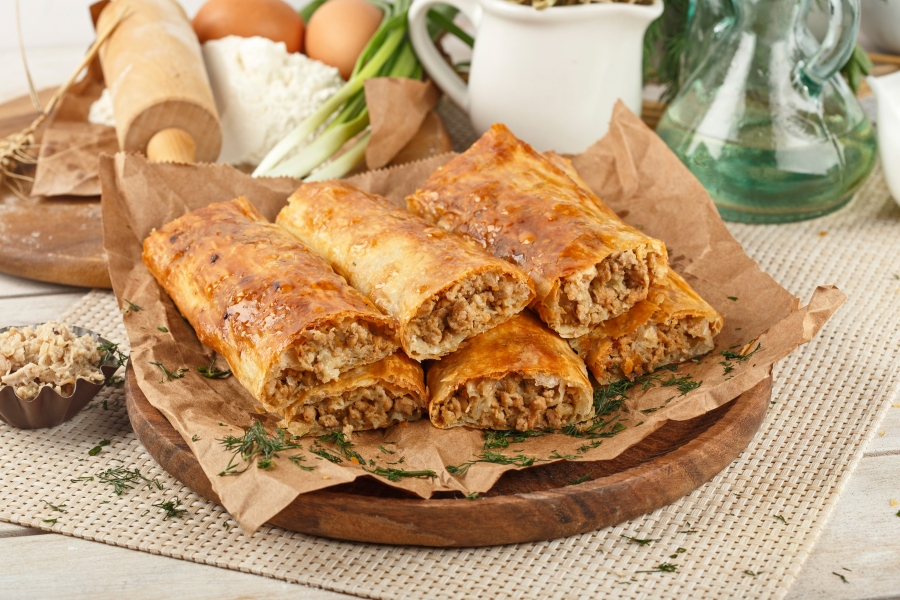 ÎNVÂRTITĂ CU CARNE 1000G
Aluat (făină de grâu 000, oțet de vin,sare,zahăr, ulei vegetal de floarea-soarelui), carne de porc (45 %) și pui (40%), ceapă, ou, piper negru măcinat.    Alergeni:  gluten, lactoza.
Livrare
Order through Tazz, the orders will be delivered the next day, refrigerated. You will be contacted by a La Placinte representative.
A PHP Error was encountered
Severity: Notice
Message: Undefined offset: 1
Filename: utils/menu_show.php
Line Number: 197